DIRECTIONS FROM PORT (DISEMBARCATION POINT) AND AIRPORT TO OUR APARTMENT MAP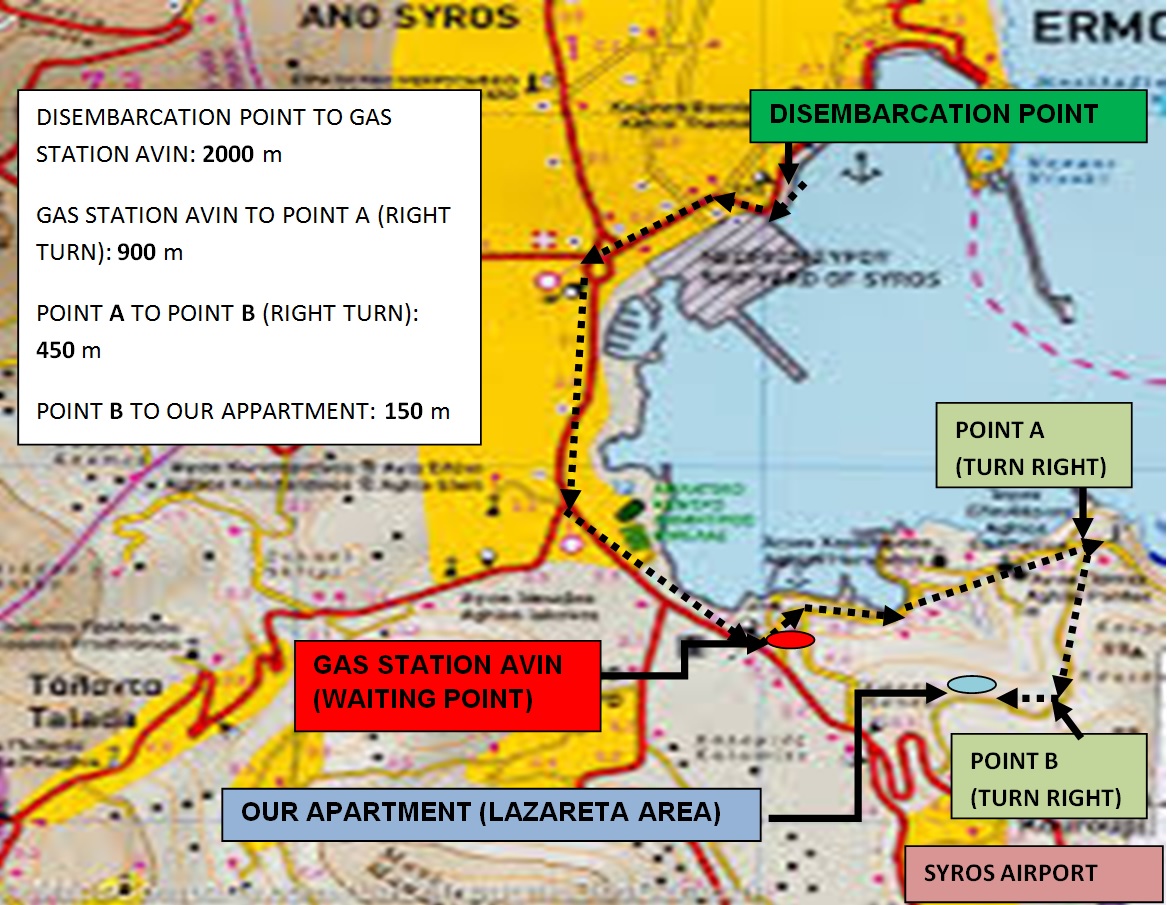 FROM THE PORT
AT THE DISEMBARCATION POINT
In case you are coming with your own car, we will not be able to wait for you at the port as there is no free space for parking.
You follow the other cars and in 150 m you exit from the port. After exiting from the port, you go straight (you do not turn right).
MAIN ROAD TO AIRPORT-VILLAGES
After 100 m, you turn left (NO straight, right is prohibited) following the main road to airport, Megas Gialos and villages.
After 300 m there is a roundabout. You take the third exit (TO AIRPORT, MEGAS GIALOS).
GAS STATION AVIN
You follow the main road for about 1400 m. Do not turn right on the next two big exits to your right(follow Megas Gialos). You will see us 1900 -2000 m after your exit from the ferry and in the left side of the main road, right in front of the gas station Avin.
Photo of the AVIN GAS STATION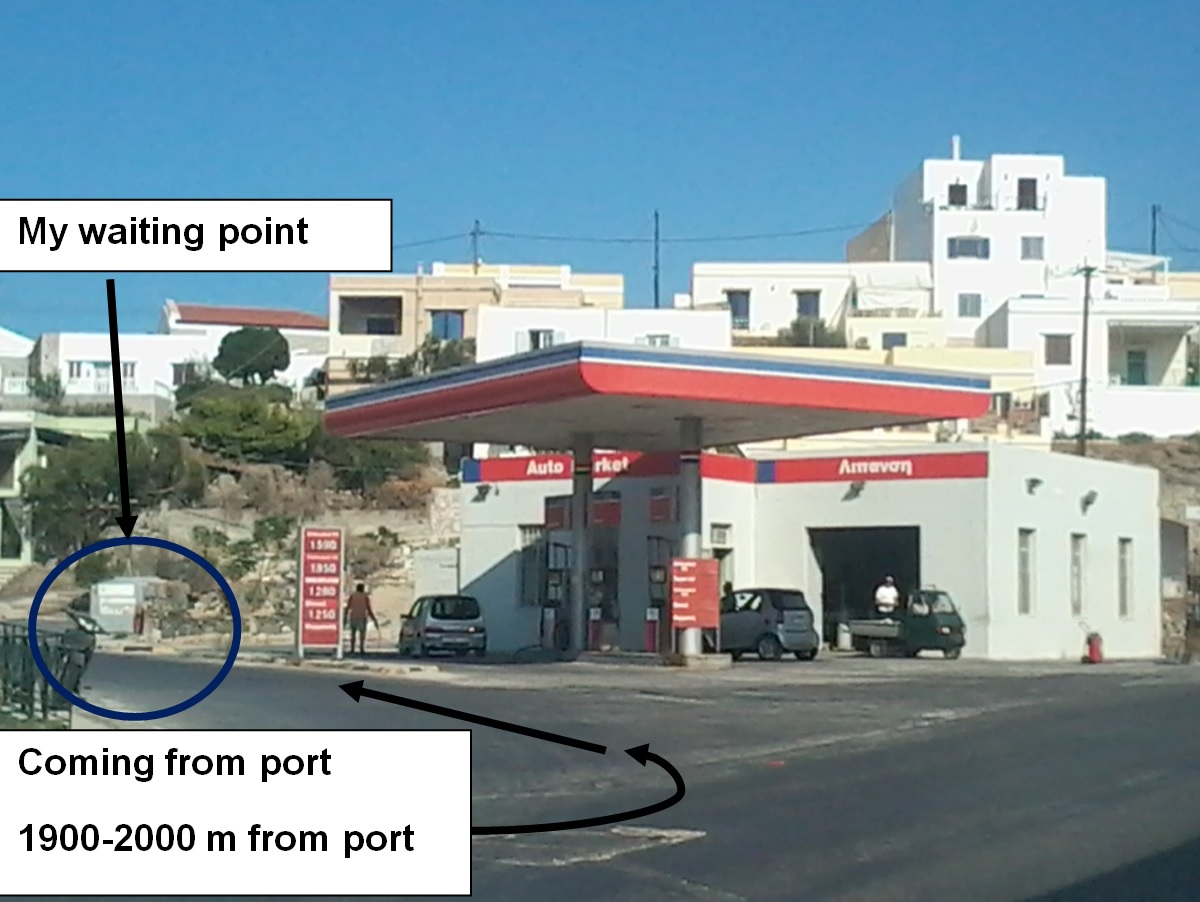 FROM THE AIRPORT
Syros air port is only less than 1km far from the villa. After exiting from the airport, you follow the route towards the town (it is the only existing road). In 400 m you turn right (steep big uphill) and in 200 m you will find the entrance of Villa Marenosta on your left hand. (Villa Marenosta is shown also on Google maps. Unfortunately, there are no street names in the area).